About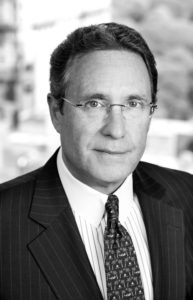 Andrew Farkas founded Island Capital Group LLC in May 2003 and serves as Chairman and Chief Executive Officer.  He also currently serves as CEO at C-III Capital Partners, CEO at Anubis Advisors and Chairman at Island Global Yachting.  Prior to founding Island Capital Group, Mr. Farkas served as Chairman and CEO of Insignia Financial Group, Inc. (NYSE: IFS), a global real estate services company that was merged with CB Richard Ellis in July 2003 to form the world's largest commercial real estate services company.
Mr. Farkas founded Insignia in 1990 with $5 million in equity. By 1998, Insignia had become the largest owner and operator of multifamily real estate and among the largest owners and operators of commercial space in the United States, controlling or managing approximately 350,000 residential units and over 200 million square feet of commercial space.  The portfolio had a gross capitalization in excess of $10 billion.
In October 1998, Insignia sold its multifamily business to AIMCO, which at the time made AIMCO the largest residential REIT in the United States based on the number of controlled and managed units.  From 1996 through 2003, Insignia built its leading international commercial real estate services and principal investment firm, commencing with the acquisition of the New York City's Edward S. Gordon Company.  By 2003, Insignia had become among the top three leading commercial real estate services firms in the world with dominant presence in the United States, the UK and France.  Insignia also had operations in Madrid and Barcelona, Spain; Frankfurt, Germany; Milan and Bologna, Italy; Brussels, Belgium; Amsterdam, The Netherlands; Dublin, Ireland; Tokyo, Japan; Hong Kong, Beijing and Shanghai, China; Bangkok, Thailand; Mumbai, Hyderabad, Bangalore, Chennai and Delhi, India; Manila, Philippines; and Mexico City, Mexico.
Mr. Farkas received a Bachelor of Arts degree from Harvard University in 1982, where he majored in Economics.